Yoga and Fitness Video and Photo Production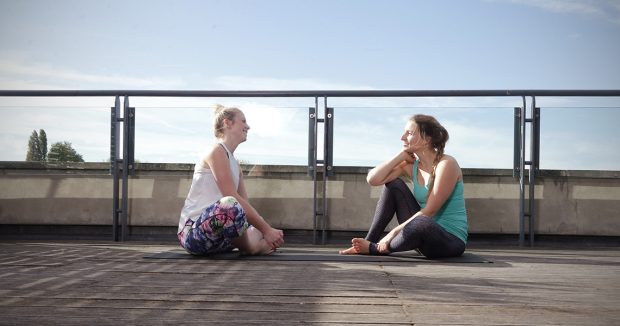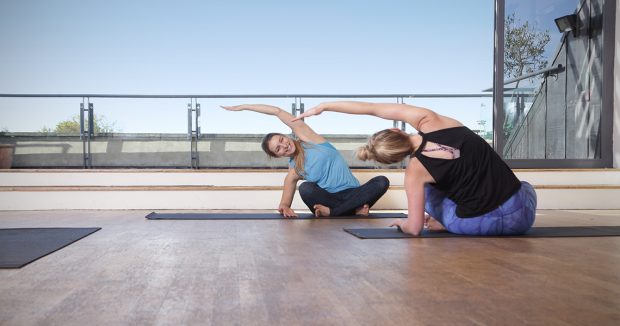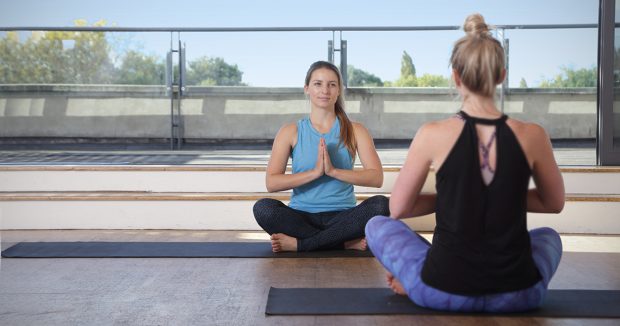 This is Kara, a Yoga teacher originally from my home Town Henley on Thames, but now based in Central London. I worked with her a few weeks ago and it was a great experience.
Initially, she wanted to do a corporate photo shoot, consisting of a few portraits of her in her Hammersmith studio. But by the time we met, it was clear to me that we should do a more lifestyle shoot and introduce video too.
The Photos
First we concentrated on the photographic side. She had one of her members to help us create some shapes. Once we set up lights, it was time to decide how much exercise I was going to make them do. Yes, I was going to milk this opportunity and they kew it.
The day was really sunny, so I decided to combine the outside lighting with the ones I had inside. The look had to be fresh.
We must have spent a good couple of hours shooting a few poses while they were opposite to each other, as it was important to show how the work was done. This gave the images a graphic look I was very happy with.
Also, I wanted to show the social side of going to Yoga classes. And, most of all, the human interaction, which in today's busy world it seems to be more difficult to achieve.
The Video
Finally, I produced the short video introduction. And since Kara was all about freshness and spontaneous charm, I asked to improvised her lines.
We set it up outside just to make it more natural. Karen, the assistant for the time, was in charge of the microphone. She did great. Eventually, after a couple of takes, we got it just perfect. It was a wrap!. short but just what she was after.
It was great fun doing this shoot.